Google Shopping has been around for a while now and makes it really easy for users to find the items they are looking for with a simple search, however, they are now going to be offering a new product discovery option.
In a recent article by Google they found "that 50 per cent of online shoppers said images of the product inspired them to purchase, and increasingly, they're turning to Google Images." The company had previously added Shopping Ads as part of their advertising package so that businesses could showcase a more visual version of their product instead of just text-based ads.
Now, they are beginning to roll out Shoppable Ads on Google Images to a small percentage of their traffic and varied searches. These ads will allow advertisers to highlight multiple products in their sponsored image which will appear in the Google Image search results.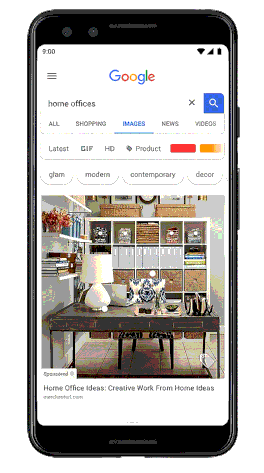 They have also recently expanded their Shopping Ads to appear at the top of the Google Images results page in a bid to create a better shopping experience for users.
This form of online shopping isn't a new idea, in fact, Pinterest actually introduced an almost identical feature 3 years ago, allowing users to shop multiple products on one image which proved successful. Following in their footsteps, Instagram then introduced their own take on shopping tags and recently made them available to use on their stories.
Advertisers are now spoilt for choice when it comes to promoting their products to consumers and with Google's addition, buying will be much quicker and discovering new products will be easier than ever.