Burger King has revamped its brand identity for the first time in more than 20 years in an attempt to re-establish itself in the modern world following a turbulent year which saw its sales drop by 7% in 2020 due to the Coronavirus Pandemic. The rebrand is a clear attempt to catch up with fast-food giants McDonald's and seems to follow a very similar formula.
The Logo
Perhaps the most noticeable change is the logo. Burger King has ditched the old red, yellow, and blue logo that we're all familiar with for a logo that's much more minimal, but bold. The new custom-made font is appropriately named 'Flame' and is slightly rounded and bold which is inspired by their food which is "rounded, bold, and yummy.". The only similarity to the previous logo is the bun that the Burger King font sits within.
The new logo is simple, trendy, and has a retro feel to it. This is partly due to the fact that it is inspired by the logo used between 1969 and 1999. The minimalistic aspect of the logo means that it is now more responsive than ever; allowing it to be stripped down to an extremely minimal logo that is a burger, a letter "K" and a letter "B" all at the same time. This will only make the brand more recognisable and functional for use across a variety of mediums – especially online.
The Packaging
The new packaging also follows the same minimalistic style found in the new logo whilst incorporating a number of bold colours to highlight their products. Eye-catching illustrations of the ingredients are the focal point of the majority of the packaging's design, with words like 'crispy' and 'juicy' used in bold lettering to get customer's mouths watering before they even take a bite.
Staff Uniforms
Burger King's rebranding doesn't stop there. Even their uniforms have been shaken up to fit in with the feel of the new branding. The new uniforms are going to be a much slower process to roll out, but it is expected that the new contemporary uniforms will be largely brown and grey in colour and will feature the new logo embroidered to the left of the chest.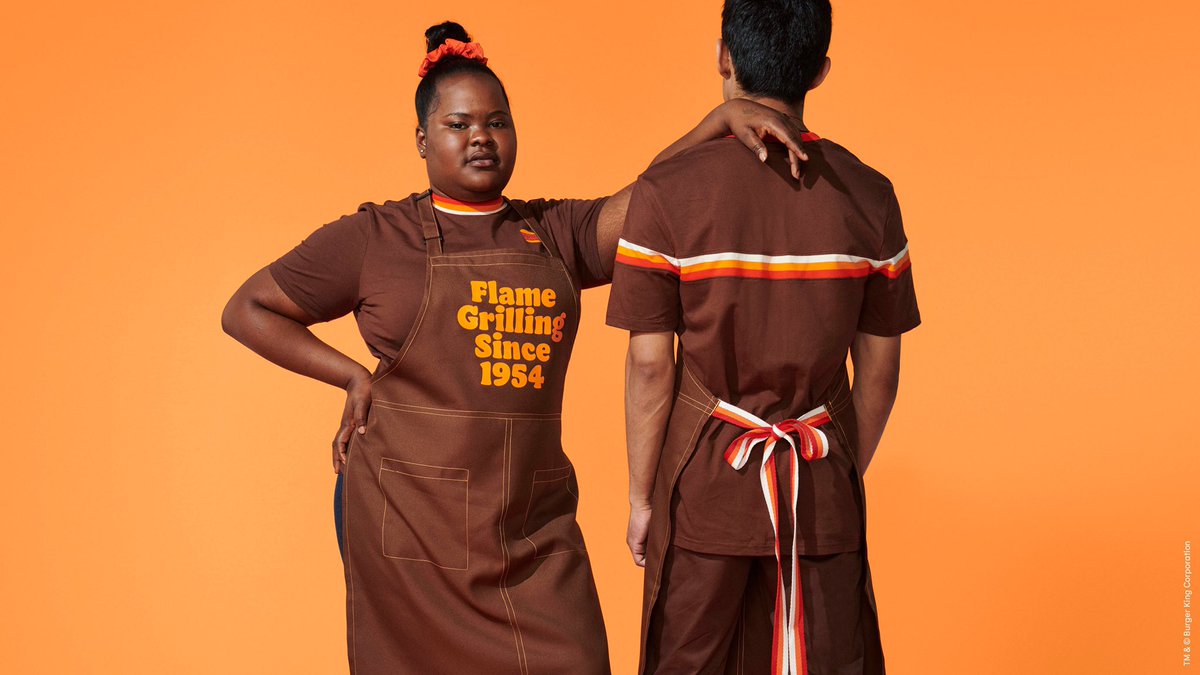 Burger King has kindly put all of this together in the form of an announcement video. We're not sure if this is going to be an advert or not, but it's superbly visual and sleek and certainly looks good enough to hit our TV screens very soon.
Do You Need Our Help?
Go Media is your one-stop-shop for anything digital marketing. From branding and bespoke web development to social media and PPC – we can do it all here in the heart of West Yorkshire.
Get in touch with us today on 01924 280876 or drop us an email at hello@gomedia.co.