Testimonials can make or break a brand, and, as well as being a great sales driver, they are relied upon heavily by consumers to make decisions. In fact, we're so used to seeing reviews that a website can be deemed 'fake' or 'untrustworthy' without them.
A survey by trust pilot found that 77% of UK shoppers (every 3 in 4) consult online reviews before buying a product or service. Taking this into account, it's more important than ever to not only curate testimonials from your clients but to ensure you're promoting them in places where they'll be seen by your target market.
You don't have to limit your testimonials to one place – think outside the box. Here are a few ideas to get started:
On Your Website
The obvious one – adding testimonials strategically throughout your website will help influence visitors and will promote a trustworthy impression on them. If you have an e-commerce website, why not allow reviews to be left on your product pages, or integrate a third party review provider.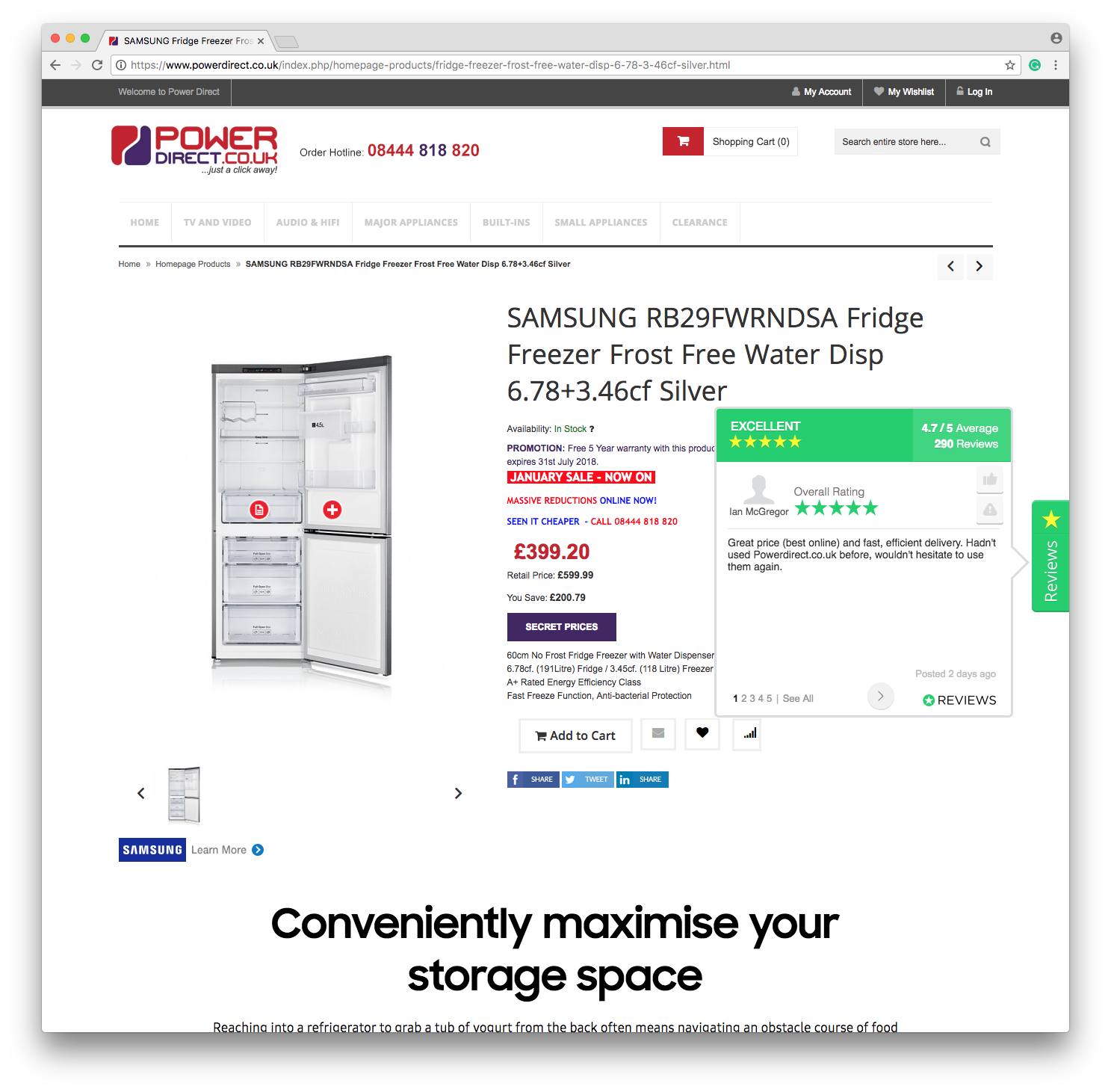 You could even make a page on your website that's dedicated to your reviews, making them easy to find, however, some people sometimes view these pages negatively, as a blatant marketing tactic.
Lastly, adding rich snippets into the HTML code of your website will mean that people will be able to see reviews, along with prices, in search results before even clicking through to your website. If you're not sure how to do this, we can help.
In PPC Ads
If you run - or are planning to run - a Google AdWords campaign, it's important to know that it is possible to add seller ratings to adverts. They display in the form of stars and make the advert stand out amongst others.
Need help with Google AdWords? We can help.
On Social Media
A much more and unique way of promoting your testimonials is to promote them on social media, in the form of graphics. Not only will this catch the eye of potential customers, it will reach a wider audience than other methods.
Do your customers leave comments on review-driven sites like TripAdvisor, Which? and Trustpilot, to name a few? Link through to these on social media posts, people recognise these brands and label them as trustworthy sources.
Click here to find out more about our social media management services.
On Print
Including written testimonials or star ratings/reviews on print outlets – like business cards and brochures – is still a great way to promote trust within your brand, yet it is often overlooked due to alternative technologies being available.
Print is not dead; don't forget to include it in your marketing efforts.
In Person
By this we mean your shop, office, establishment – wherever it is you do business. A physical review is much harder to ignore than, for example, a post on Facebook.
It's important to remember that writing or commissioning fake reviews could lead to civil or criminal action against you or your business. Businesses that mislead consumers may be in breach of the Consumer Protection from Unfair Trading Regulations 2008. The government offers advice on this if you need it.